To really hear an artist's work, you must look past the hit singles. The entire album is worth hearing to truly get a glimpse of it all in one body of work. Here are some of the albums I am listening to this week.
Blaqk Audio - Bright Black Heaven (2012)
On this, Blaqk Audio's 2nd studio album, following 2007's Cexcells, Davey Havok and Jade Puget (both of veteran Bay area band AFI), really have evolved. On their previous album, while being a strong, solid debut, the songs kinda bled into each other at times and it seemed awkward. This album is a huge step forward, incorporating more 80s influences, such as Depeche Mode, Erasure and even Cabaret Voltaire. Even though it has a strong 80s electronic vibe, it manages to stand out on it's own. Also, as a plus, no dubstep! Here are my favorite songs off this album:
Cold War:
Faith Healer:
Bliss:
Pet Shop Boys - Elysium (2012)
One of the most anticipated albums of 2012, Elysium was finally released to the public on September 11, (along with Blaqk Audio's Bright Black Heaven and NOFX's Selfentitled). I have already previewed a few of their tracks on previous blog entries, so I already had a feel of a few of their songs. If you have ever heard any of their previous albums, you know what you are getting. It's a formula but it works. The Pet Shop Boys will always be known for their sarcastic sense of humor and it is evident on the track Ego Music, where they seem to attack current pop stars. This album was recorded right here in Los Angeles, making it their first album where they did not record in England. An ambitious move and it shows. Many songs here deal with mortality (the title is of Greek origin) and it shows a growth in their style and music. Let's hope for more great things from Neil Tennant and Chris Lowe. Here are my favorites.
Invisible:
Your Early Stuff:
Leaving:
NOFX - Selfentitled (2012)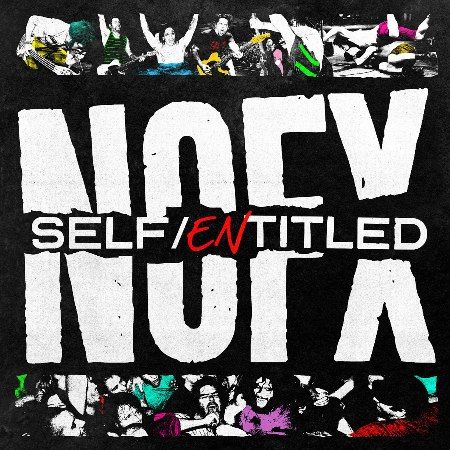 A band that needs no introduction, Los Angeles' NOFX has been creating biting, catchy punk rock for almost 30 years, have released 12 studio albums, a ton of EPs, 7" and singles and remain one of the most legendary punk rock bands today. This album clocks in at a whopping 29 minutes long and features 12 songs. A short record but there is no shortage of great music. Earlier this year, NOFX released a few singles previewing songs such as She Didn't Lose Her Baby and Ronnie and Mags. Ronnie and Mags is a great commentary on the 80s political landscape and a hint of things to come in reference to conservatism. This album does tackle more personal matters such as the song I Got One Jealous Again, Again which is a depressing sequel to 2003's I Got Two Jealous Agains about splitting his record collection with his exwife. In the song Down With The Ship, it seems like Fat Mike blames himself for the divorce, even going as far as calling himself cowardly, selfloathing and selfcentered. This is a solid album and NOFX is a band which shows no signs of slowing down anytime soon. Here are my favorite songs.
I Got One Jealous Again, Again:
Ronnie and Mags:
72 Hookers: