Depeche Mode are back with a new single. The calming song, "Heaven", off their soon to be released album Delta Machine, which comes out officially on March 26. Here is the album art: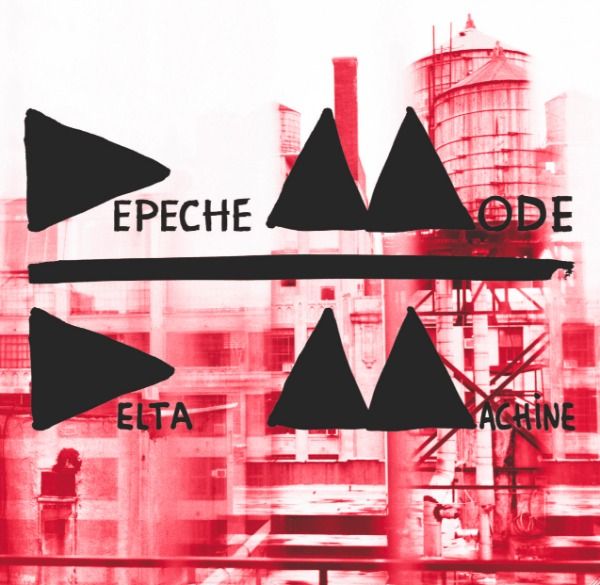 It will be produced by Ben Hellier and mixed by Flood. I, for one, am happy to have Flood back at least in a mixing capacity. Flood recorded albums such as Mellon Collie and the Infinite Sadness and Adore by Smashing Pumpkins, Pretty Hate Machine by Nine Inch Nails, and Becoming X by Sneaker Pimps, among several Depeche Mode Nick Cave and U2 albums. I hope this will turn out better than 2009's Songs of the Universe, which I felt was very bland. Here is their first single, Heaven.
I find this song kinda...whatever, perhaps it will grow on me, and here is another song that has leaked, Angel.
I actually like this one better. I cannot wait to hear the entire album. Here is the tracklisting for the new album:
The album will be released by Columbia Records in a standard CD format and a deluxe edition featuring a bonus disc with four additional tracks as well as a 28-page hardcover book. Here is the tracklisting.
1. "Welcome to My World"
2. "Angel"
3. "Heaven"
4. "Secret to the End"
5. "My Little Universe"
6. "Slow"
7. "Broken"
8. "The Child Inside"
9. "Soft Touch/Raw Nerve"
10. "Should Be Higher"
11. "Alone"
12. "Soothe My Soul"
13. "Goodbye"
Bonus disc:
1. "Long Time Lie"
2. "Happens All the Time"
3. "Always"
4. "All That's Mine"
They will do a European tour followed by a US tour in summer or early fall.I really hope to see them live this year!